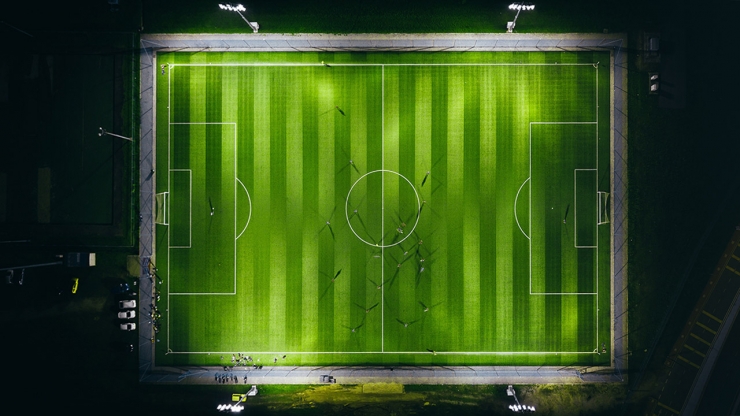 Ameteur football matches are usually made in the evening. Football matches are both fun and a good physical activity in every sense. What should be considered in football field lighting?
There is no need to have high-level lighting requirements in football fields like stadiums. However, these areas have their own requirements. When making lighting plans, the future use of the space should be considered.
Bad lighting disturbs players. Makes the competition difficult on the fields. Good lighting enhances players performance and enjoyment from the game.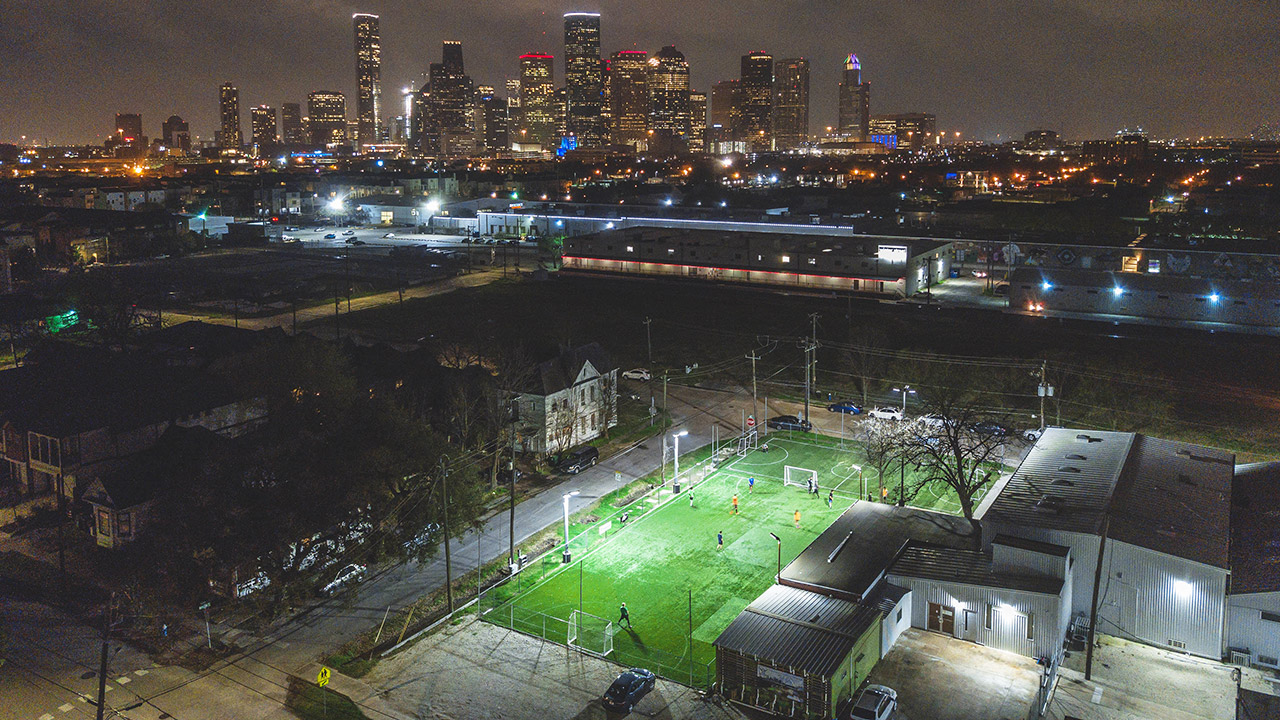 The maintenance of the football fields is generally ignored. That's why lighting problems stand out. The most common problems are low light levels due to the planning error, cannot provide homogeneous lighting, the formation of very bright and very dark spots and glare.
Generally, 100 lux light levels are recommended for amateur matches in football field lighting. The uniformity ratio should be greater than 0,5.
Metal halide light fixtures or LED floodlights are used in football field lighting. Lighting fixtures to be used in such areas must have minimum IP65 class.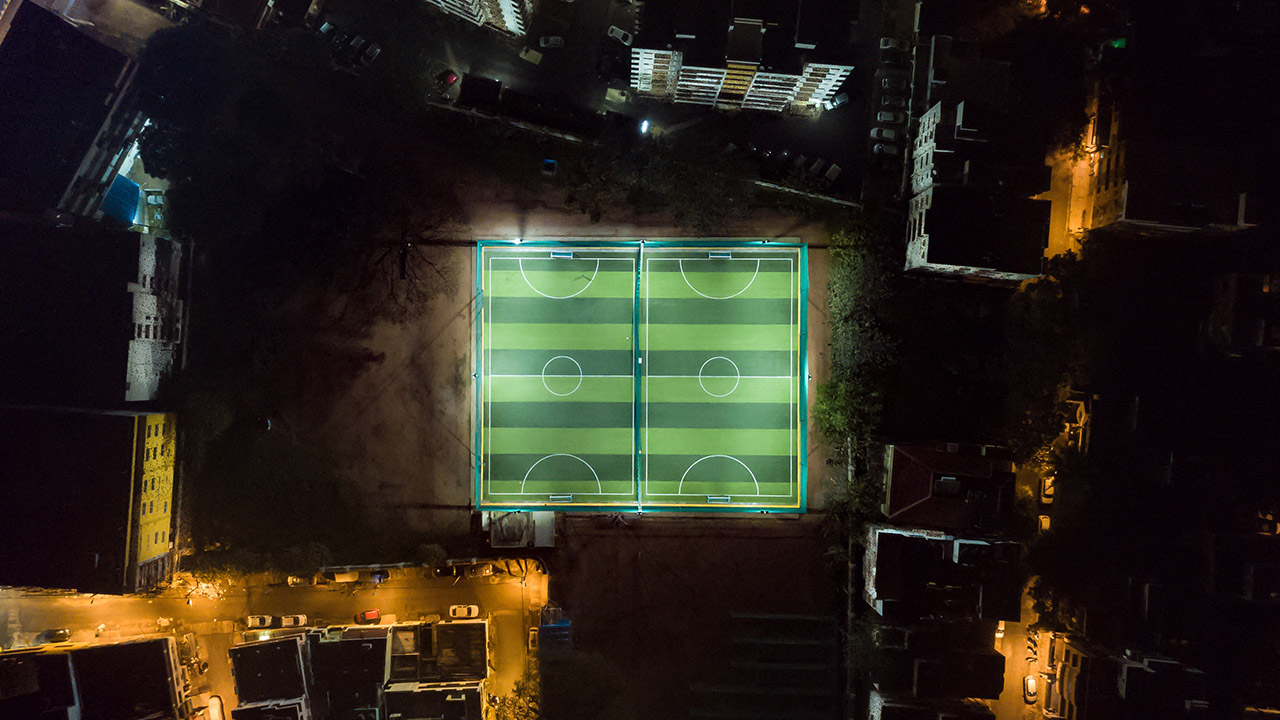 Light fixtures must be resistant to impacts. If the mounting height is low, wire netting should be used to protect it from impacts.
In order to achieve the desired light levels and ensure a homogeneous lighting, simulations should be performed in the computer. The number of light fixtures, the height to be mounted or the height of the pole will be determined by these calculations.