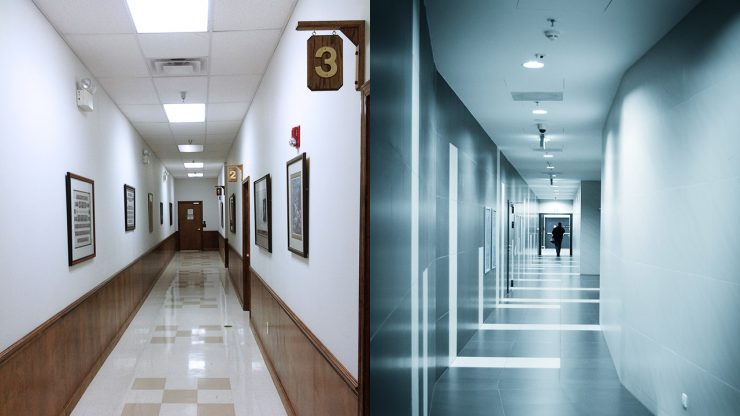 Whether it is a house, hotel, or workplace; hallways and corridors often benefits least use of daylight. These areas deprived of sunlight may need artificial lighting not only at night but also daytime.
It is recommended 100 lux light level in hallways and corridors. It would be beneficial to continue lighting at 20 lux light level instead of completely turn off the lights during the night. This can be achieved by reducing the current lighting level to 20%.
It is important to avoid the glare effect in the hallways and corridors. In order to reduce the glare level to minimum, lighting equipments with a diffuser can be used in front of the light source to soften the light.
Another important issue is vertical lighting. A good vertical lighting makes the faces more visible.
If control systems such as motion sensor, presence detector and noise sensor are used, it should be ensured that it covers the whole area and works correctly.
Products such as LED panels, LED spotlights, LED downlights, wall lights and linear lights can be used in hallways and corridors. However, it is important to note here that the product has an optical design that will provide narrow light distribution that the hallway will need.
Written by Emre Yılmaz – Aydınlatma Portalı, Asya Traffic Inc.