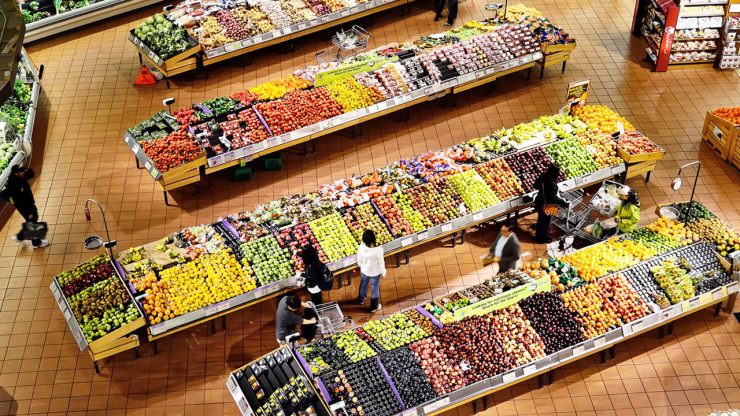 Every area in the supermarkets has its own significance. It is necessary to design those areas as have sufficient lighting and define them with light. Products that are important or requiring attention can be illuminated with accent lighting. Doing supporting lighting with spots for this areas may increase the interest to store and products.
At the same time lighting may guide the customers in stores. By using different color combinations, lighting may effect the customers decisions. Therefore when the lighting used correctly, you can lead your customers to the departments that can take their interests.
You can perform lighting control by using presence detectors, you can do creative work by changing the color temperature.
Surface mounted, recessed or track lighting fixtures can be used in supermarket lighting. The fixture preference depends on the ceiling type of the supermarket.
Vertical lighting is as important as horizontal lighting in the markets because the products are exhibited on the shelfs. The lighting level which obtained by vertical lighting express how much the product on sale is illuminated.
Generally 750 lux lighting level is recommended for the supermarkets. Supermarket shelves must be designed  as full size in project phase, calculations must be done by using lighting simulation softwares like DIALux and similar programs.
Luminaires are selected according to the ceiling height of the supermarket and calculated light center height. Therefore you may have enough light on the shelves and on the ground.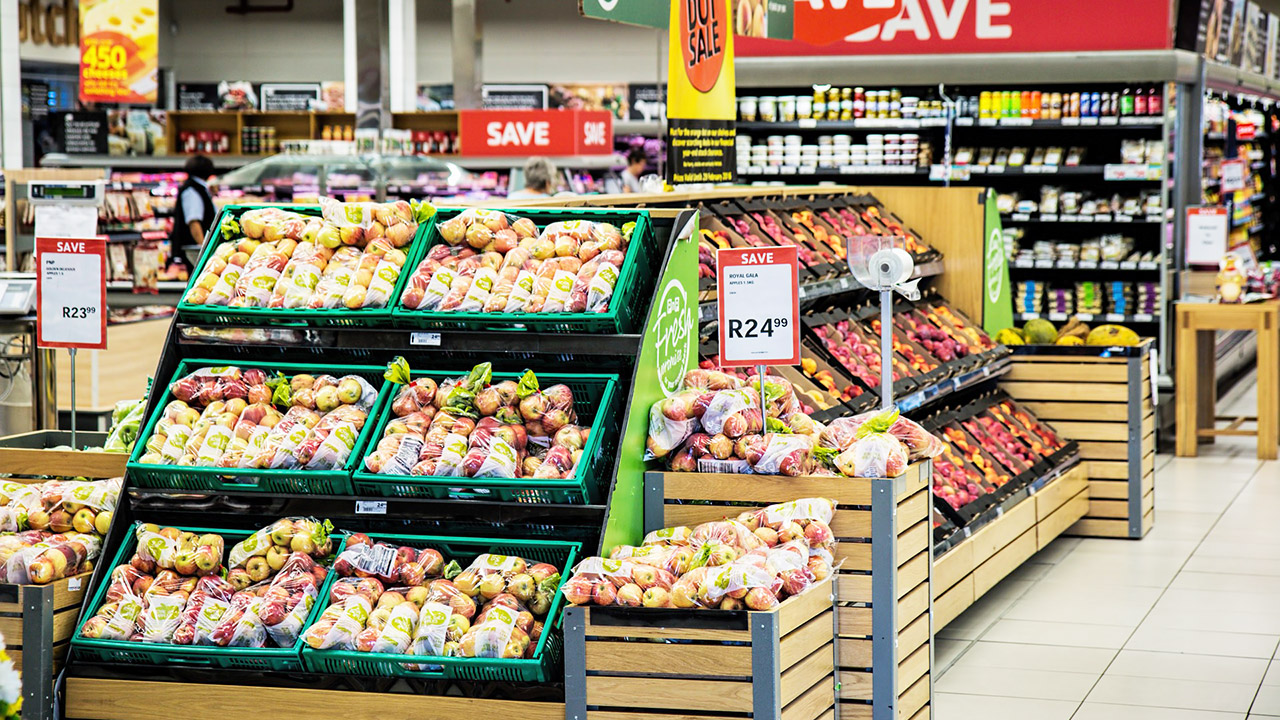 Effective spot lights should be used in high ceiling supermarkets. Areas illuminated under spotlight will undoubtedly attract customers attention.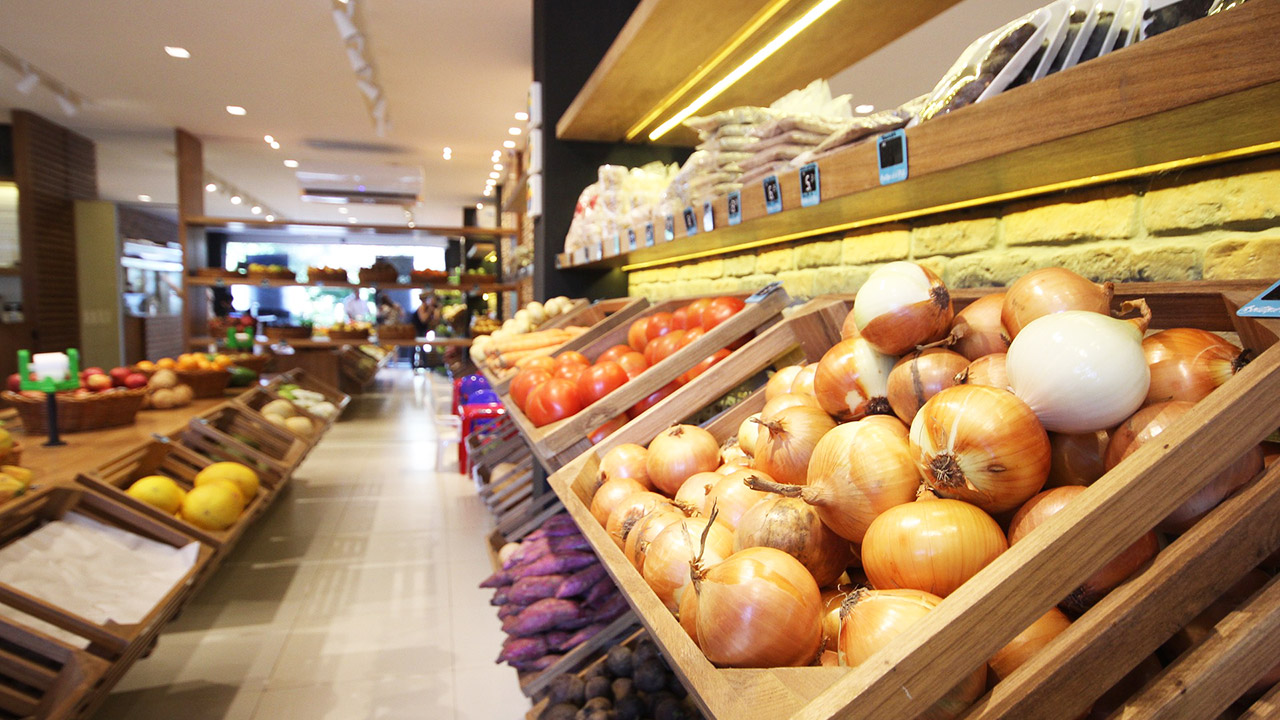 Color temperature which used in supermarket lighting is the key factor to altering the mood. The store which illuminated with warm light color namely which is near to yellow, makes the customers feels at home. But cold light colors which are white and near to blue colors lights will give a fresher, more luxury feel.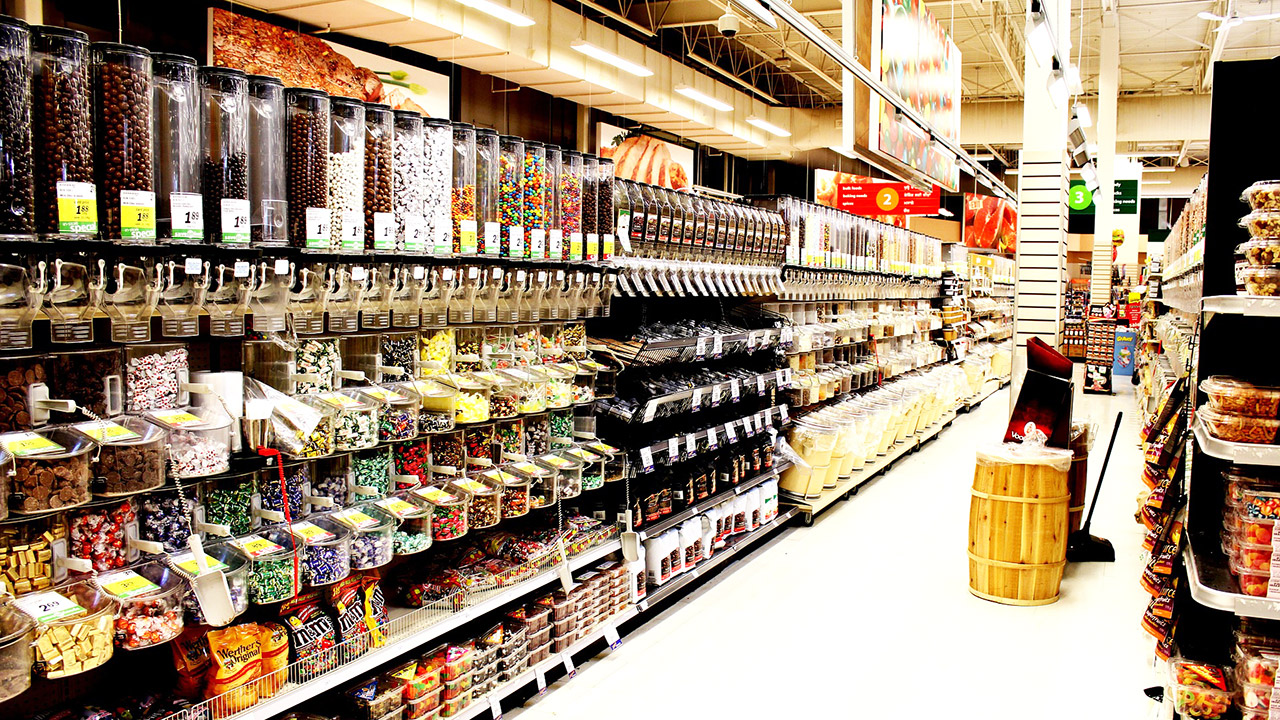 Color temperature selection is depend on the ambiance that you want to create. But the combination of color temperatures may create more dynamic and more interesting supermarkets.
Fixture types frequently used in supermarket lighting; track mounted linear lights, LED panels, pendant lights, spotlights.
Energy consumption caused by lighting in supermarkets, corresponds to about 25 percent of all electricity consumption. For this reason, the use of suitable and energy-efficient LED luminaires will be the right decision.
Written by Emre Yılmaz – Aydınlatma Portalı, Asya Traffic Inc.