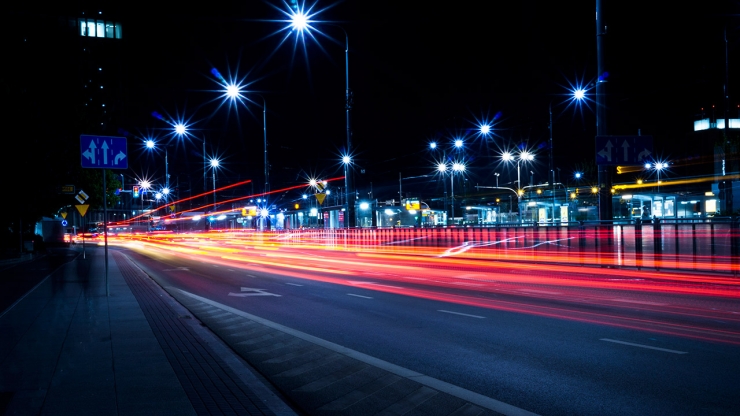 What is LED street light? Where to buy LED street lights? What kind of things we should pay attention while buying LED street lights? What are the price ranges? If you need LED street lights; you should read this article in order to the types, features of LED street lights.
Lighting elements equipped with LED light source, which are used to illuminate roads and streets, are called LED street lights.
Some of the manufacturers called LED street lights as LED road lighting fixtures.
LED street lights provides 30% to 70% energy saving according to previous lighting technologies. LED street lights continue to work for decades without any maintenance.
In today's LED street lights, return of investment time is about five years or less. Although the initial cost seems high, the energy savings provided every year will bear the cost when we use LED lighting fixtures on the streets.
The roads and streets of many countries in the world, including Turkey, have begun to transform into LED lighting. This transformation is expected to accelerate by 2020, and in the following years traditional lighting fixtures are expected to be completely removed.
Many LED lighting fixtures have been developed to meet the needs of road lighting. It is possible to find LED street luminaires with power options from 30W to 300W.
LED street lights consist of cooling body, a LED module as light source, a constant current LED driver, an optical lens that provide asymmetric light distribution and a tempered glass as optical cover.
If the cooler body provides good thermal management, LED lighting fixture will work without problems for many years. Another critical part of these fixtures is LED drivers. Although LEDs have long service life, LED drivers which used in fixtures should also have long service life and should be durable.
For LED street lighting fixtures, the color temperature can be selected between 2700K-6500K. According to choice of lighting fixtures, warm white, natural white or cold white may be achieved.
There is an asymmetrical lens in front of LEDs in LED street lights. This lens distributes the light with wide angle in horizontal position and with narrow angle in vertical position. Therefore the light will homogeneously distributed to the surface of the road.
LED street lights can be used in urban roads, express ways, around the buildings, airports, gas stations.
LED street lights must have a minimum IP65 protection class as they are used in outdoor conditions. Street lighting must comply with the international standard EN-60598-2-3 and this conformity must be as certificate.
We have to be careful on the brand of the LED and the life expectancy, the brand of the LED driver and warranty period, whether the body is sufficiently cooled the fixture while we buy LED street lights. We can buy long lasting product if we be careful about this issue.
The prices of LED lighting fixtures are changes manufacturers to manufacturers. Even at a manufacturer, there are products that have different prices. So it is not right to specify an average or limit value. As we mentioned before although the initial costs of LED lighting fixtures seem high, they are pay for itself in short time.