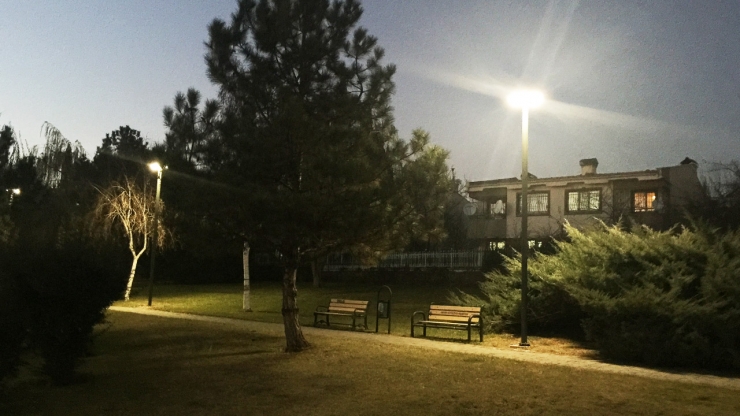 In the evening, the parks become more attractive to spend time. However, these areas are deprived of sunlight in the evenings and require additional lighting. When a park is designed, it should be thought of how it will look in the dark.
Three goals are expected in park and garden lighting; safety, aesthetics and energy conservation.
Well-lit parks make people feel safe. High-level and homogeneously illuminated parks are more inviting for people. People feel safer and want to spend more time in such areas.
No one wants to go through a dark Park in the middle of the night. In order to make people feel safe, lighting should be done especially in walking paths within the park.
It is recommended to capture a minimum of 10 lux light level for walking paths, bicycle paths and other high-intensity pedestrian areas within the park. Lighting fixtures at 3000K color temperature throughout the park will be the right choice.
With the right lighting, it is possible to make the parks in the city a safe and enjoyable meeting place.
Lighting fixtures are an inseparable part of the architecture. For this reason, it is not enough for the lighting fixtures to be used to make a good lighting. It should also have a stylish look.
For parking lighting, circular lighting fixtures are usually positioned on poles at a height of 4-6 meters. In addition, recessed spots or floodlight can be used for wood lighting. Poles called bollard can also be used for walking paths.
Lighting should not disturb people who use the park. Lighting armature selection and positioning should be made to minimize glare. Because glare reduces comfort, makes it difficult to see details in dark areas.
For energy saving in Park lighting, it would be a good choice to use high efficiency LED light source lighting fixtures. These lights are equipped with intelligent lighting systems, which can gradually reduce lighting levels later in the night. This can save more energy.