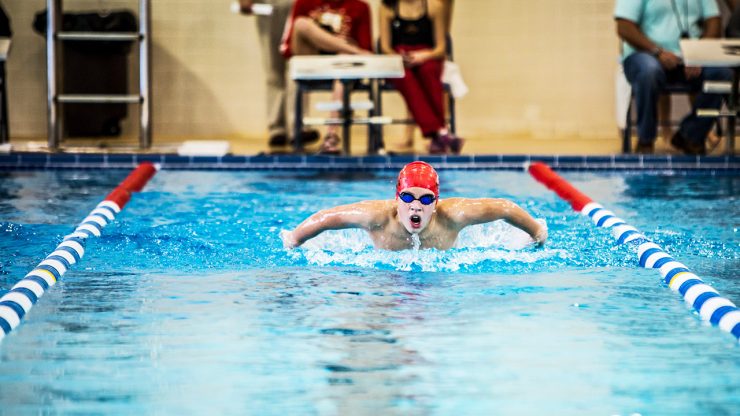 The first priority of swimming pool lighting is to create a safe environment. In order to create this safety environment, we should pay attention to selection of light fixtures and the placement of light fixtures.
Pools are receiving the natural light by the help of windows and receive the artificial light by the help of light fixtures. Sometimes pools are only illuminated by natural light or sometimes by artificial light. Sometimes it can be illuminated by the combination of both.
Generally 300 lux light level is sufficient in swimming pools. In case of competitions; 500 lux or more lighting level may be required.
Light fixtures, especially when the light reaches the water surface at a lower angle than 50 degrees, creates reflection and glare. In order to avoid this situation, correct planning must be done in design phase. Generally, such a problem does not occur when the light fixtures are placed directly on the pool. The problem occurs when the light fixtures placed on side wall. When the light reaches the water surface at a lower angle, creates reflection and glare. In that situation lifeguards may not see swimmers.
In addition to glare on the surface of swimming pool, light fixtures have dazzling effect on swimmers which can be discomfortable. Dazzling can be prevented by placing light fixtures in proper position. Indirect lighting are the best option to prevent the dazzling. Floodlights can be directed to walls and ceilings to provide glare-free lighting.
Maintenance of the lights can be very hard and expensive especially if it is placed on swimming pools. For this reason, long life, maintenance-free options like LED luminaires can be evaluated.
In case of blackouts, emergency lighting system should be used for preservation of safe lighting levels. Otherwise it can be very dangerous for swimmers in case of blackouts.
In addition to general lighting, underwater lighting in the swimming pool can be used to reduce the reflection effect and improve the lighting quality under water. That kind of lighting is also very important to safety.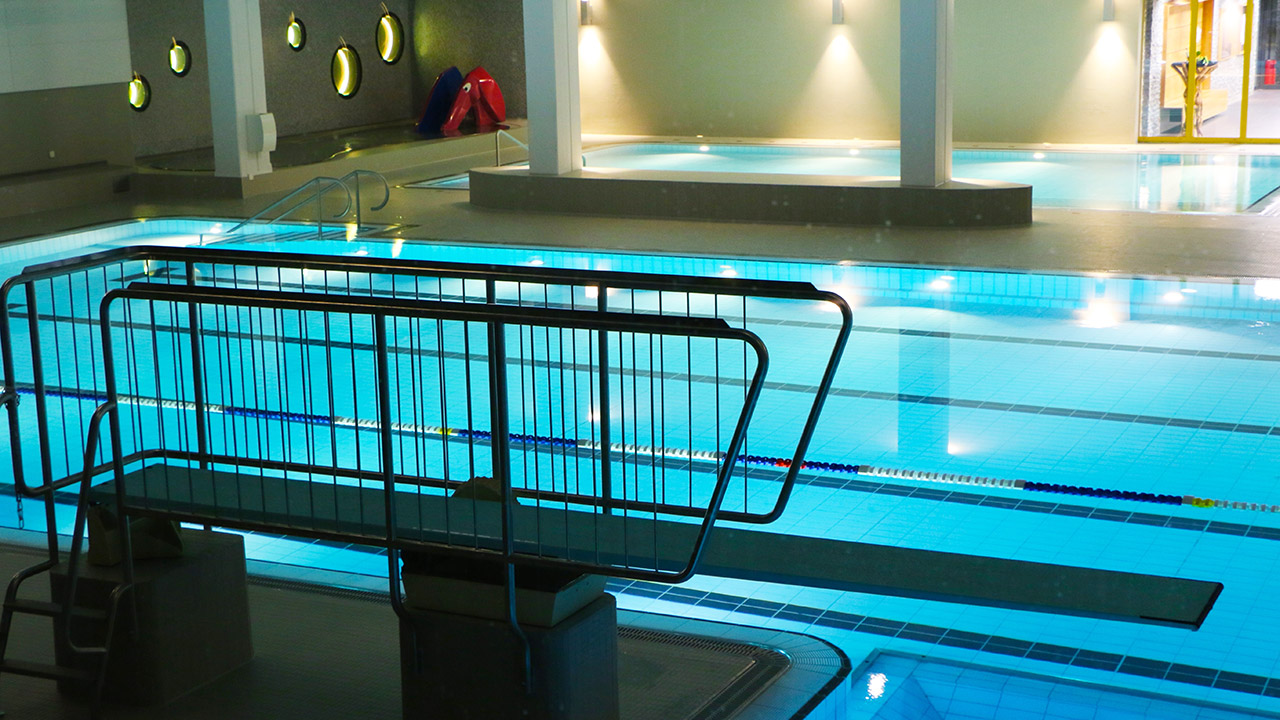 Swimming pools are moist places. Corrosion-resistant light fixtures should be selected. Light fixtures which used in swimming pools should have minimum IP54 protection class. The light fixtures which used underwater should have minimum IP68 protection class.
Lastly, it is necessary to make a very important reminder. Unfortunately, in some places where there is negligence there is no supervision, losses of life can be seen caused by lighting and lighting installation. In order to prevent this residual current device must be used no matter how good your light fixtures are. This unit needs good grounding in order to work properly.
Written by Emre Yılmaz – Aydınlatma Portalı, Asya Traffic Inc.