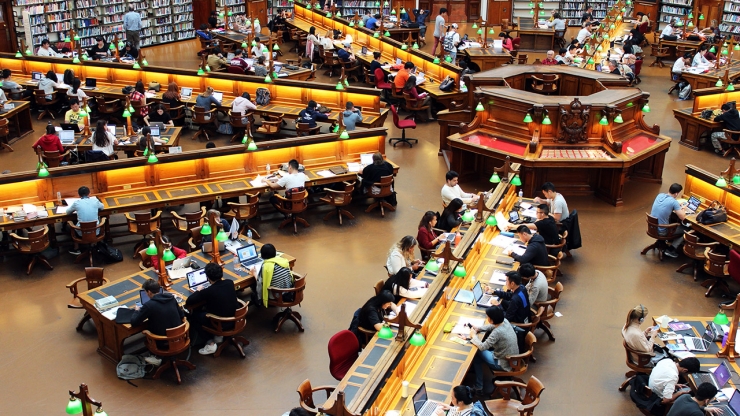 Libraries have large collections of books that people can read. For this reason, we can say that the libraries are the center of knowledge. According to Turkish Statistical Institute (TurkStat) 2016 data, there are 28.970 libraries in Turkey and millions of people are using these libraries.
Libraries are open from early morning to late evening. For this reason, libraries should provide a suitable environment for people to study, read and research. Lighting is also an important part of this environment. The environment in the library should encourage guests to research and learn.
Guests can feel good and comfortable with good lighting in libraries. Otherwise, it may cause them to get tired too soon and to stop working.
Soft and glare-free ambient lighting is very important for library lighting. Better visual conditions can be created with accent lighting for reading areas.
In libraries 200 lux light level in book section and 500 lux light level in reading sections are recommended with 0,60 uniformity ratio. The unified glare rating should be taken as 19, the color rendering index should be 80 and above in the light sources to be selected.
Requirements and lighting rules of closed working areas are explained in detail in EN 12464-1 standard.
In public libraries, emergency lighting should not be forgotten, escape routes and exit routes should be marked with emergency lighting fixtures. Emergency lighting kits included in the existing lighting systems allow the lighting to continue at a safe level at the time of power failure.