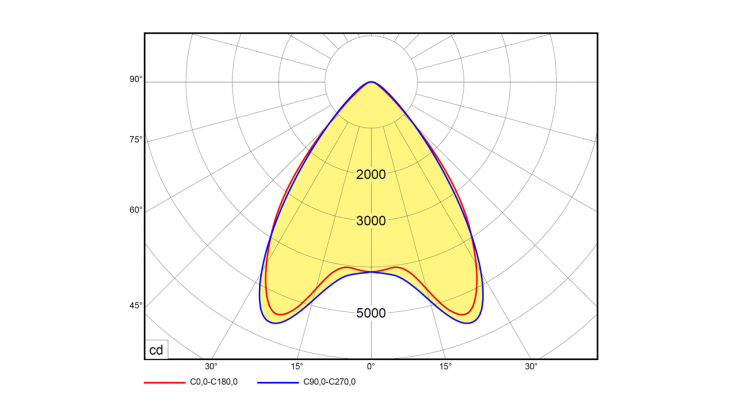 LM-79 is a test method which created by Illuminating Engineering Society of North America (IESNA) to measure photometric and electrical specification of solid-state lighting such as LED. It provides to evaluate in standard process of lighting fixtures or a bulb with the help of certain equipment.
In conventional lighting products, photometric evaluation is tested separately for light sources and lighting fixtures. This is called relative photometry. However, usually in solid-state lightings, LED lights cannot take apart from lighting fixtures because of thermal effects. For this reason, they must be tested together. This is called absolute photometry.
LM-79 test method first used in energy star programme by USA environment protection agency in 2008. Since then, it is accepted as an international standard method to measure LED lighting products.
Total light output, light intensity, lux value distribution, electrical power specifications (input voltage, current, and power factor), light efficiency, CRT, CCT and color coordinates of lighting equipment can be measured with LM 79 measurement.
LM-79 test needs a complete test procedure for light fixtures. Goniophotometer and Ulbricht sphere required for LM-79 measurements and photometric evaluations.
Color specifications and light flux of light fixture are measured by Ulbricht sphere. On the other hand, goniophotometer is used to measure distribution of light intensity.
When performing the LM-79 test, light fixture should be mounted as to limit the thermal transfer at 25 degrees temperature. Also, air flow should be under control. Light fixtures should be operated with the specified input voltage (AC/DC) during the tests. Measurements should be performed at maximum brightness if the light fixture has dimming feature. Before the measurement is performed, light fixture should be operated for a minimum 30 minutes which is necessary for reaching the stabilization and heat balance.
There are many products produced by different manufacturers with different quality. This diversity shows us that we need an evaluation in order to choose between products. LM-79 data makes it possible to compare the light fixtures and evaluate them according to their performance requirements.
Test laboratories accredited by TURKAK (Turkish Accreditation Agency) should be preferred to measure electrical and photometric data in compliance with the IESNA LM-79-08 standard.