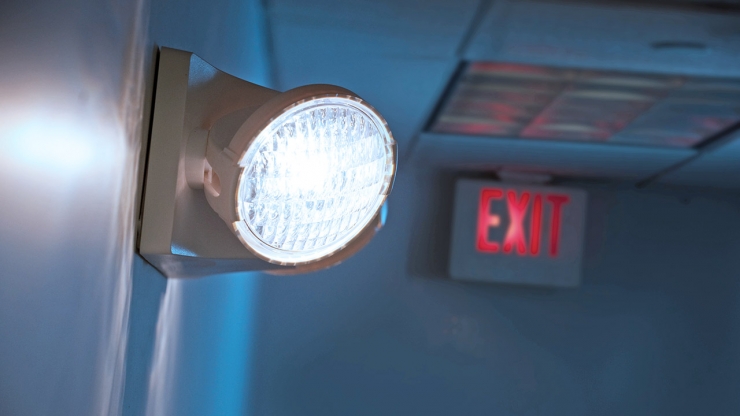 Emergency lighting is a type of lighting that is engaged when normal lighting fixtures are disabled for any reason and helps people to leave the building safely.
Emergency lighting has two purposes; one of them is escape lighting and the other one is backup lighting.
The escape lighting allows the building to be evacuated in situations such as fire, earthquake, and terrorist attack. It also makes it easier to rescue teams while searching the buildings.
Backup lighting provides the lighting is maintained at safe levels when black outs or other failures occur.
Emergency lighting makes easier to reach the firefighting and safety equipment. It guides through the escape route by creating sufficient vision conditions.
On the escape routes, it is required to maintain the minimum level of 1 lux light level for 1 hour. In terms of uniformity; the ratio of maximum light to minimum light should not exceed 40: 1. Areas where the machines are working and where hazardous equipment is located, this light level should be 15 lux and uniformity 10: 1.
EN 1838 international standards indicate the minimum necessary needs, other definitions and classifications for emergency lighting.
Emergency lighting has different applications and requirements according to the countries. So the design of the emergency lighting can be changed according to application area.