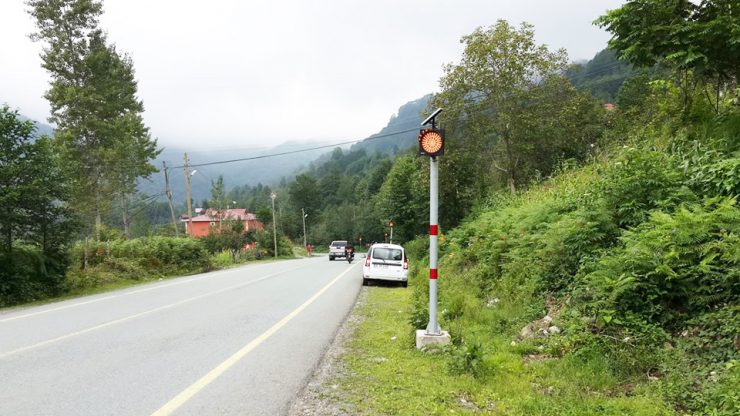 Solar Flasher or Solar Flashing Beacon is used to warn drivers in dangerous areas to increase road and driving safety in traffic. Places where there is road work, solar flasher temporarily used to warn drivers effectively. Places like refuge heads, bridges and tunnel entrances, solar flashers used to warn drivers consistently.
Solar flasher blinks at specific time intervals to warn drivers. Time can be set via the control card on the system.
Solar flashers can easily install without any infrastructure work or electrical connection and activated immediately.
The solar panel of the solar flasher, which takes its energy from sun, can be easily set up the most appropriate angle. Therefore, solar panel can take maximum utilization from the sun.
The energy which is produced by the solar panel, stored on battery which is placed inside the system.
Solar flashers which are produced by today's technology operate with LEDs having high efficiency factor. Therefore the energy stored in the battery will spent efficiently. There are two kinds of LED on solar flashers. Those are red or yellow. The colors of solar flashers are determined by the areas that will use and the warning type.
Solar fashers are charged during the day and flashes to warn drivers at the same time. At night, it adjusts the brightness level according to environment and continues to warn drivers.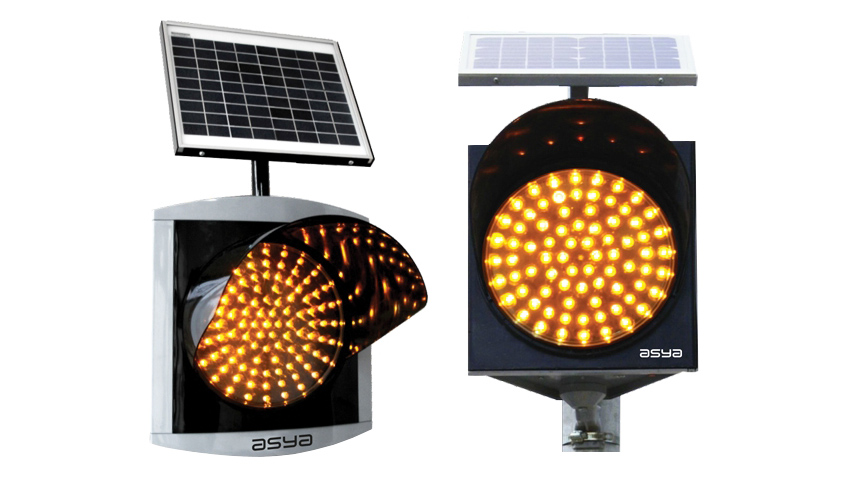 Solar flashers, just like traffic lights, are produced in two different sizes 8-Inch (200 mm) and 12-Inch (300 mm). At this point, sizes are chosen according to application requirements.