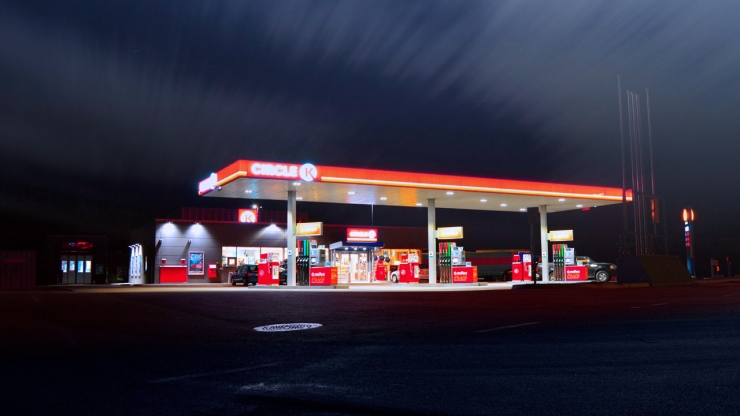 A good lighting at gas stations makes the stations more secure and create an attractive environment for drivers. Some studies show that lighting plays an important role in the selection of gas station by drivers during the journey.
Lighting at the gas station should be considered as a whole, including canopy lighting, convenience store lighting, and environmental lighting.
Under the canopy, 400 lux light level is sufficient at ground level. In addition to that, 150 lux vertical illuminance is recommended for gas pumps.
The entrance and the exits of the gas stations should have minimum 10 lux light level. 150 lux light level is sufficient in the crossing area between canopy and store.
It would be a great choice to keep the light level 30 lux and above at gas station and store environment.
Providing good lighting conditions at gas stations will create more secure and inviting environment. Also, it will help customers spend more time and more shopping at the gas stations.
Provide a good lighting in a store section can make the products look more attractive. This will significantly affect the preferences of the customers who visit the store.
Lighting of gas stations; canopy lights, street lighting fixture can be used as outdoor lighting, LED panel, downlight and linear lights can be used as indoor lighting. In the car wash, it is appropriate to use waterproof lighting fixtures.
Using lighting control systems at the gas stations will help to save energy.
Written by Emre Yılmaz – Aydınlatma Portalı, Asya Traffic Inc.