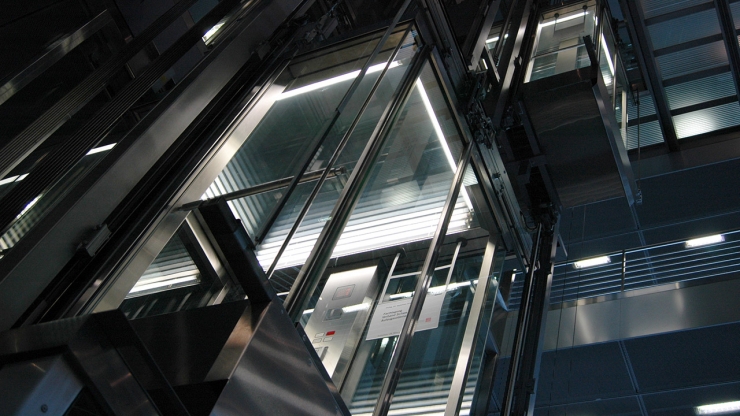 Elevators are necessary for high buildings. We don't spend much time in elevators during the day. However, lighting of these areas is very important in terms of both safety and comfort.
Lighting requirement in elevators is slightly different than in other areas. Because elevators usually have narrow roof range and it is constantly in motion so, frequent vibrations occur on the body.
Mounting of recessed lighting on narrow ceilings can sometimes be difficult. To overcome this challenge, lighting elements with low profile height should be selected. LED technology comes into prominence here. Because LED lighting has a thinner body structure than conventional lighting elements.
Vibration is very important for the life of the lights used. If you want the lighting to be used without problems for a long time, you need to use vibration proof lighting fixtures. LEDs are more resistant to vibration and motion than conventional lighting systems. LEDs have a long life and can work without any repair or maintenance process up to 50.000 hours.
Generally, 100 lux light level is sufficient in elevator cabins. Some commercial areas, education and health institutions, 150-200 lux light level demand occurs.
EN 81-20 standard clearly explains the details of how to make the lighting in elevator cabs. Before light planning, this standard should be carefully examined.
LED downlight, LED spotlight and LED panel type lighting fixtures are generally used in elevator lighting. These systems which equipped with LED technology, save 40% to 50% energy compared to conventional lighting.
At least two lighting units connected in parallel with each other for elevator lighting. When one fails, the other must continue to perform.
All elevators should be equipped with emergency lighting systems. With this system, in case of power failure, spare lighting will be activated. Therefore, it will prevent passengers from staying in the dark. In case of power failure, at least 5 lux light levels should be provided for 1 hour.