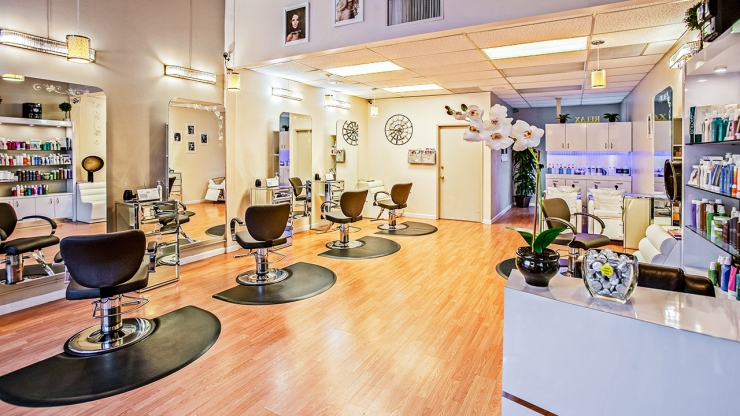 Men usually spend a very short time at the salon. We cut our hair, look for a way home. But women are different. Women usually have a special plan after the salon. This can sometimes be a special occasion, such as a meal or a wedding. Women can spend hours or even days in the salon. When we rate the time spent in salon with the length of hair, I think we can explain the difference between men and women mathematically.
Although I would like to make a fun entrance, I would like to return to the salon lighting which is our main subject. But I will continue through the salon for women. Because, for women, hair and hair care is more important than men. Lighting should be handled with care in salon for women. However, this does not mean that lighting can be neglected in men's salons.
Minimum 500 lux light level is recommended for salons. However, in some applications, 300 lux light levels are sufficient according to users' experiences.
There are two more important topics in salons as important as light levels. These are CCT and CRI.
CCT represents the color temperature of the light sources. If you want to create a relaxing atmosphere in the hairdressing salon, you can choose 3000K color temperature and 4000K for more natural light.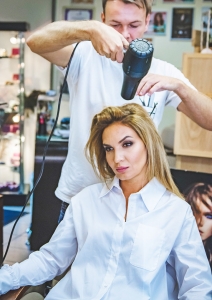 CRI means color rendering index. It shows how close the objects look to their true color. The higher the CRI value, the objects under this light appear closer to their true color. Indoor lighting which commonly used in the market has a value of 70, 80 or 85 CRI. In salons, the color rendering index should be as close as 90. CRI value 86 and above light sources should be preferred. Otherwise, customers who made hair dyeing in your salon may be surprised when goes outside.
About 25%-50% of the energy consumption in salons is due to lighting. For this reason, in such areas, the use of energy-efficient lights and lights with high light output per watt would be a good choice.