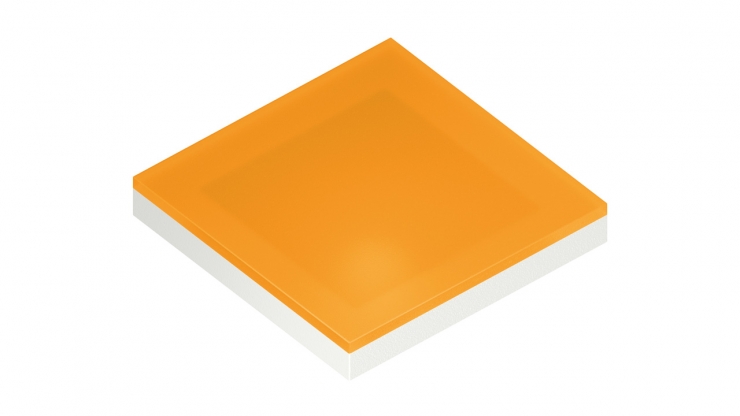 CSP is an acronym for Chip Scale Package. Micro-sized, high-performance LED packages are called CSP LED. CSP makes the LEDs smaller with the same powers.
Although LEDs can produce large lights in a small area, the LEDs have become smaller and smaller. The smaller LEDs allowed smaller and lighter lighting elements to be designed. The final point reached by this technology was CSP (Chip Scale Package) technology.
SMD LEDs can be available in various sizes such as 2835, 3535, 3825 and 5050. For example, the dimensions of an LED in a 3535 package are 3,5 x 3,5 mm. CSP LEDs can be produced in very small size as 1,1 x 1,1 mm.
CSP LED is equal to one LED chip or it can be maximum 20% greater.
CSP LEDs have high light intensity. In this way, despite its small size, it can produce high-performance light. It offers a more homogeneous lighting performance because of its wide light angle.
CSP LEDs does not contain wire connection like ordinary SMD LEDs. This makes them more stable products. Also, reduces its cost. Thermal performance is better than the ordinary LEDs.
CSP LEDs are often used in the automotive industry especially for vehicle headlights (LED Headlights).
Vehicle headlights require high light outputs. However, there is a small place for LED placement. The cooling process is difficult because of the small place. CSP LEDs are qualified to meet this requirement. In addition, the constant vibration exposure of the LEDs on the vehicle may cause the LEDs to malfunction. However, CSP LEDs do not have a wire connection, such as SMD LEDs. Therefore it will provide longer service life.