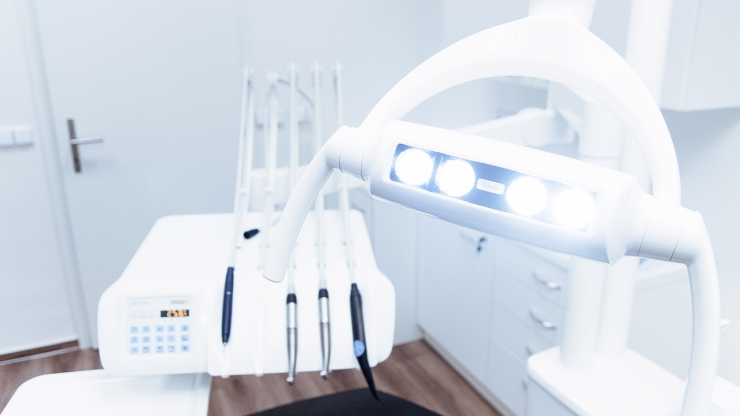 Lighting is a good tool to create an inviting environment. Lighting in a dental clinic should provide good vision for dentist besides that the patient should feel comfortable.
A patient who goes to a dentist may be afraid of treatment and may be nervous. Light in a dental clinic should be used in the best way in order to relieve the patient, improve the confidence of the patient and calm the patient.
National and international standards bring useful suggestions for optimal lighting of dental clinics. EN 12464, transparently describes the definitions of light planning in working places.
500 lux light level in a dental clinic, 1000 lux light level in medical examination and treatment rooms, 10000 lux light level on operation chair is recommended.
In these areas, generally used white light sources with 3500K – 4500K color temperature range. It is recommended that color rendering index be greater than 90.
Lighting in a dental clinic can be divided into two categories as general lighting and task lighting. Operation light can be evaluated as task lighting.
General lighting can be provided by placing the sufficient number of ceiling recessed lights. In addition to that, using a downlight in hallways and lounges may create the unique lighting effect.
It is also important that the lighting is homogeneous in these areas because very dark and very bright areas may disturb the patients. For this reason, it is recommended to use lighting fixtures that provide smoother light distribution than directed light.
Operation light should be basically high light intensity, light intensity should be arranged at different levels, should have high color rendering index, it must be movable in every angle, heat dissipation should be as much as lower otherwise the patient or the doctor can be disturbed.
Written by Emre Yılmaz – Aydınlatma Portalı, Asya Traffic Inc.