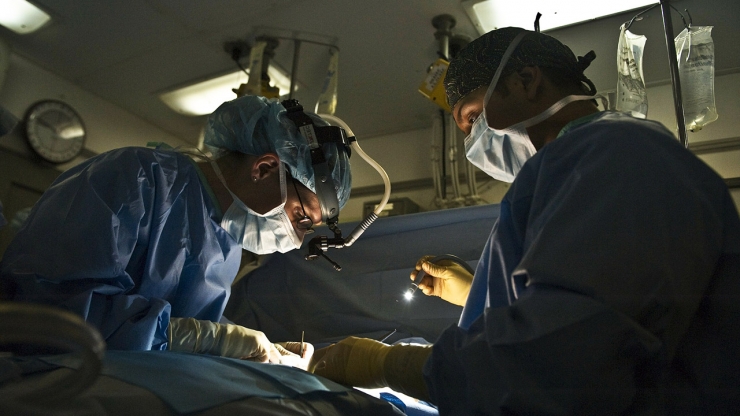 Each department has a separate purpose of use in hospitals, for this reason, hospitals need different lighting requirements. Therefore, lighting in hospitals becomes complicated for lighting designers and engineers.
In hospitals, lighting is sometimes provided with artificial lighting only, and sometimes it is provided by the combination of artificial lighting and natural lighting (sunlight).
The quality of light has important effects on human health. Good lighting in hospitals can contribute to the patient's recovery process. Lighting has direct effects on patients, patient's relatives and employees.
Energy consumption is also important in hospitals. However, it should be the first priority to provide necessary lighting conditions and also patients comfort should be considered when it is done.
At this point, glare is an important element. Because patients are rest for a long time without moving. During this time, they exposed to the light. Light glare can disturb patients eye and this may lead new health problems.
It is very important to minimize the flicker effect in the light. Many studies stated that the effects of flicker cause health problems such as headaches, eye strain. Therefore, the use of flicker-free lights in hospitals would be a good choice.
There are lighting requirements in various areas of the hospital, ranging from 100 lux to 100000 lux.
Recommended light levels in hospitals are; 200 lux in general purpose rooms, 150 lux in receptions and waiting rooms, 100 lux in stairs and corridors, 300 lux in staff room, 100 lux in observation room, 500 lux in general examination room, 300 lux in eye and ear examination rooms, 300 lux in delivery rooms, 500 lux in general treatments room, 1000 lux in surgery, 100 lux in intensive care units, 500 lux in laboratories and pharmacies, 300 lux in sterilization and disinfection rooms, 500 lux in dissecting room and morgues.
The related standard for these areas, the glare rating limit is given as UGRL 19 and 22. The color rendering index is also known as CRI is requested to be greater than 80, however in some areas it is requested to be greater than 90.
The international standard EN 12464-1 contains all necessary information for lighting in hospitals and health facilities. Even in a single room may require different lighting needs in different sections. For this reason, this standard should have analyzed in details, and it is important to make sure that each areas requirement should have provided.