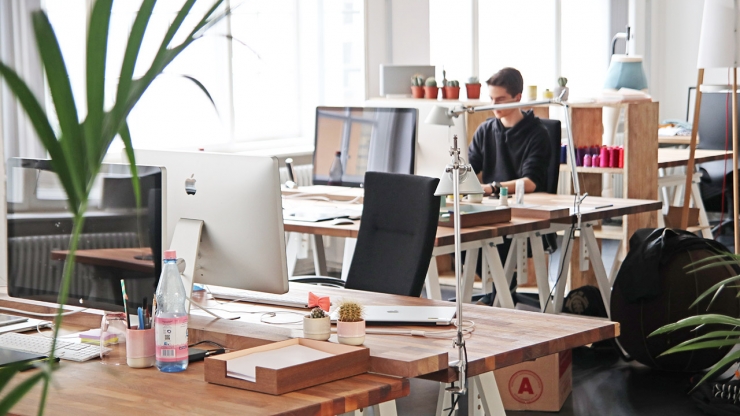 Lighting is an important element in the office. Lighting in offices has a direct impact on employee performance. Moreover, they affect their sleep pattern, eye health, and overall health. Good lighting helps you increase employee productivity. On the other hand, bad lighting can lower their performance and deteriorate their health.
People spend approximately 9-10 hours of their day in closed environments and offices. Therefore, the environment in the office takes a big place in their lives. If good lighting is done in the office, employees feel better and this helps them to increase efficiency in their work.
In general, 500 lux light levels are recommended in offices. However, in some cases, it was understood that 300 lux light levels were also accepted.
In office lighting, panel lights, linear lights, downlights, and pendant lights are used. The common feature of these lighting units is that they contain a layer that diffuses the light. In this way, it can provide a homogeneous lighting without creating glare.
It is important to achieve a homogeneous lighting throughout the office. If there are very bright and very dark areas in an office, this may cause eye strain and eye pain. Therefore, it is recommended to use lighting fixtures that distribute light more smoothly.
It is important to ensure that lighting elements that used in offices have no flicker or it should be at the minimum level. Flicker can be described as light vibrations. When exposed for long periods of time to spontaneous light intensity change in light source, this will cause headaches, dizziness, and nauseation.