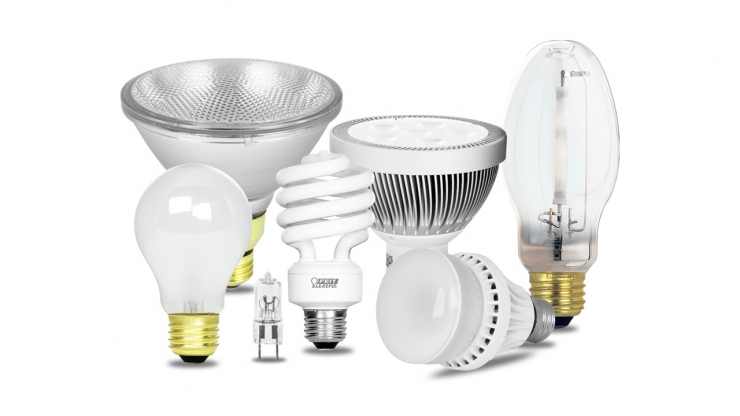 Traditional incandescent lamps are replaced by halogen lamps which are more efficient and spend less electricity. After some time, halogen lamps have replaced compact fluorescent lamps (CFLs) which is more efficient and have the long lifespan. CFL is a type of lamp known as energy saving bulb among the public.
While we get used to compact fluorescent lamps (CFLs) at our homes, bulbs with LED technology come to the markets. It took some time for LED lamps to be placed on the market, because of the high prices. However, elapsed time and technological developments have increased the light power, and prices have also decreased rapidly. For this reason, LED lamps are frequently used in both homes and commercial areas.
Today, LEDs stand out as the most energy-efficient lighting technology. The lm/W ratio of LEDs and LED light bulbs, which is the amount of light emitted per watt, is quite high compared to other technologies.
For example, assume that you need 1600 lumens of light to illuminate a particular room in your home. In order to obtain this light level, we need; 100W incandescent lamp, 77W halogen lamp, 23W compact fluorescent lamp or 16W LED lamp. At this point, choosing the LED lamp that needs less energy to produce the same amount of light would be a good choice.
LED lamps not only save energy but also offer a long service life. There are LED lamps in the market that offer 20.000, 30.000 or even 50.000 hours of lifetime. However incandescent lamps have 1.000 hours of usage life, compact fluorescent lamps have 10.000 hours of lifetime.
We do not know what the future will bring us or what will be the next lighting technology after LEDs. Today, LEDs are the most efficient light sources used for lighting purposes. It would be a good choice to use a LED light bulb for lighting in every area of your home.
Written by Emre Yılmaz – Aydınlatma Portalı, Asya Traffic Inc.